JB Eagle's football will be hosting Winside on Thursday, Oct 21st @ 4 pm for the first round of state playoffs. JB Eagle's volleyball vs Sterling will be at 3 pm on Friday, Oct 22nd. Due to these events at the school, Johnson-Brock will have early outs on Thursday and Friday, Oct 21st and 22nd. Dismissal will be at 1:45 each day.




EVENT NOTIFICATION: Doniphan West HS Football Admission - $5.00 for adults and $3.00 for students (K-12). Please advise your fan base to bring exact change to alleviate the handling of money for our gate workers. This is Homecoming night for DW. There will be a crowning ceremony at halftime of the HS FB game. Also, our senior class is hosting a free will donation pulled pork dinner. Please share this information with your fan base. The game will be broadcasted at the following website ;
https://www.nfhsnetwork.com/schools/doniphan-west-high-school-highland-ks
Field is located at Doniphan West Elementary School, 642 KS-20, Denton, KS 66017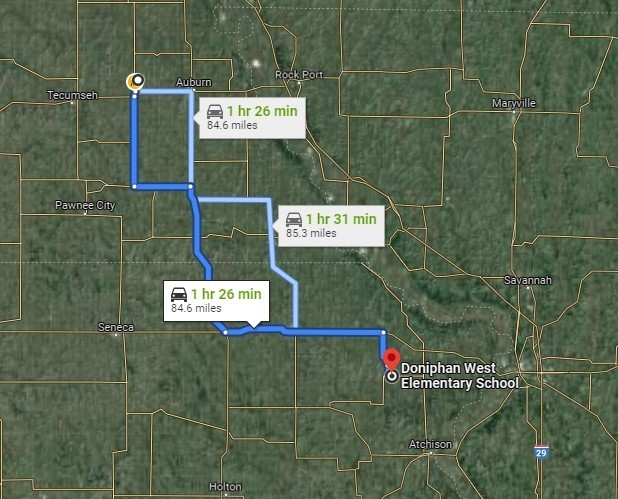 An early out has been scheduled on Friday, September 3, 2021 due to a change in the football schedule moving game time up to 3 pm in Shickely. Classes will be dismissed at 1 pm with busses running accordingly.



Due to the weather forecasts, the JB football scrimmage for today has been changed to a 4:30 pm start time with the parent meeting to follow.



Summer Weights/Conditioning Begin Monday (May 24)!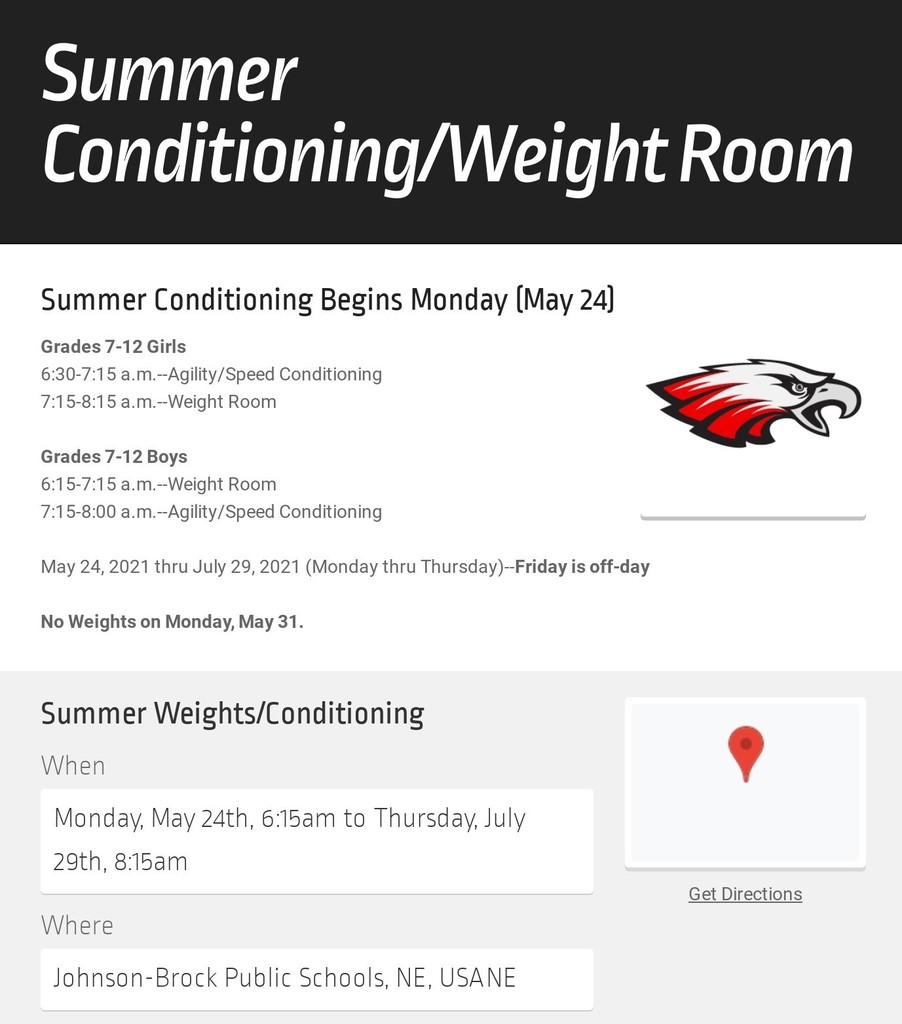 Just a reminder, tonight's Activity Ceremony will start at 6 pm in the new gym. There will be no meal.